23rd & 24th November, 2020 • 10.00 am – 5.00 pm (IST)
About
The COVID 19 pandemic has topsy-turvies global scenario in every sphere. The whole equation and thrust of global politics and economics is now at a new verge. The main question is now – how we can secure human race and humanity. This is the main thrust of the Two-day International Conference on "Human Security & Pandemic" to be held on 23rd & 24th November, 2020.
SUB-THEMES/ PANELS
HUMAN SECURITY: THEORETICAL DEBATE
GENDERED VERSION OF HUMAN SECURITY
HUMAN SECURITY AND INTERNATIONAL POLITICS
HUMAN SECURITY AND SUSTAINABLE DEVELOPMENT
HUMAN SECURITY AND TERRORISM'
NEW' THREATS ON HUMAN SECURITY: RECENT TRENDS
NO REGISTRATION FEE
All paper presenters will receive E Certificate of Participation, signed by the organizing Committee.
All submitted full papers will be published in form of a book with ISBN No. from one reputed publishing house of India.
Presentations will be digital, on web-platform.
The Final Programme Schedule will be published on the website after 15th November 2020.
The entire conference will be conducted on the Zoom platform. The link will be shared with all registered participants. It can be broadcasted on the YouTube page of Amity University Mumbai.
Who can join: Research Scholars, Faculty Members, Policy Makers, Social Workers
IMPORTANT DATES TO REMEMBER
LAST DATE FOR ABSTRACT SUBMISSION
15TH OCTOBER, 2020
LAST DATE FOR FULL PAPER SUBMISSION
15TH NOVEMBER, 2020
DATES OF THE CONFERENCE
23RD & 24TH NOVEMBER, 2020
ABSTRACT SUBMISSION GUIDELINES
The Abstract should be in English.
It should not be more than 300 words.
FULL PAPER SUBMISSION GUIDELINES
The word limit of Full paper is 3000 – 5000.
Full paper should be written in British English.
Avoid plagiarism.
Tables, figures, and images should be properly named and of good quality.
Duration of Each Presentation – 15 minutes including questions-answers.
ORGANIZING COMMITTEE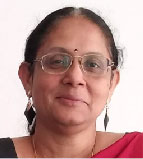 Convener
Prof. (Dr.) Alka Parikh
MA (Gold Medalist), PhD (Cornell University)
Dean Research (Social Sciences) &
Director, AILA, AUM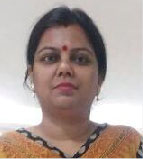 Organizing Secretary
Dr. Nandini Basistha
MA (Double), MPhil, PhD, Post Doc, Assistant Professor, AILA, AUM
Mobile: 9729074479.
Email: nbasistha@gmail.com
For more information you can visit, https://www.amity.edu/mumbai/ioc2020/